Manipur PSC Scientific Assistant Syllabus 2016 is available on the official website that is mpscmanipur.gov.in
Manipur PSC Scientific Assistant Syllabus 2016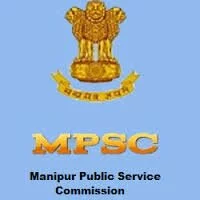 Manipur Public Service Commission Recruitment has issued Manipur PSC Scientific Assistant Syllabus 2016 for 13 Scientific Assistant posts. The organisation has released the syllabus on the official website that is mpscmanipur.gov.in. The syllabus will help the candidates to score well in the exam. The syllabus includes many topics which will appear in the exam. The written test is the first step of the selection process, and the candidates will be selected based on their performance in the written exam.
More Information
Name of the Organization: Manipur Public Service Commission Recruitment.
Post Name: Scientific Assistant.
Total Vacancies: 13 Posts.
Category: Syllabus.
Official Website: mpscmanipur.gov.in / www.empsconline.gov.in
Last Date: 22/09/2016.
Exam Date: 02/10/2016.
Location: Manipur.
Check Manipur PSC Scientific Assistant Exam Pattern 2016
The candidates who are going for the exam must have to refer the exam pattern as it is the first to start the preparation.
S.No
Papers
Exam Type
Subject Name
No of Questions
Marks
Duration
1.
Paper 1
Objective Type
General Studies
100
100
1 1/2 Hours
2.
Paper 2
Optional Paper
100
150
1 1/2 Hours
Total
250
3.
Personality Test
50
Total
300
Download Manipur PSC Syllabus 2016
The candidates who have applied for the exam must have to download Manipur PSC Syllabus 2016 from the official website that is  mpscmanipur.gov.in.
 Paper-I (General Studies):
General English – Grammatical Knowledge.
Current Affairs – National & International Events.
General Science – Covering General Appreciation and Matters of Everyday Observation & Experience.
Forensic Science.
General Mental Ability.
Paper-II (Optional Subject):
List of Optional Papers:
Chemistry.
Computer Science.
Forensic Science.
Physics.
Zoology.
MPSC Manipur Syllabus – Chemistry
Inorganic Chemistry:
Atomic Structure.
Chemical Periodicity.
Chemical Bonding.
Oxidation States & Oxidation Number.
Acids & Bases.
Chemistry of Elements.
Extraction of Metals.
Nuclear Chemistry.
Coordination Compounds.
Pollution & Its Control.
Organic Chemistry:
Bonding & Shapes of Molecules.
Chemistry of Aliphatic Compounds.
Stereochemistry of Carbon Compounds.
Organometallic Compounds.
Active Methylene Compounds.
Chemistry of Aromatic Compounds.
Chemistry of Bio-Molecules.
Physical Chemistry:
Gaseous State.
Thermodynamics.
Phase Rule & its Applications.
Solutions.
Colligative Properties.
Electro Chemistry.
Chemical Kinetics.
Photochemistry.
Catalysis.
Colloids.
Manipur PSC Scientific Assistant Syllabus – Computer Science
Formal Languages & Automata Theory.
Computer Organisation.
Operating Systems.
Software Engineering.
Data Structures.
The principle of Programming Languages.
Database Management.
Data Communication & Computer Networks.
Manipur Public Service Commission Syllabus – Forensic Science
Forensic Science Basics.
Physical Evidence.
Crime Scene Examination.
Fundamentals of Photography.
Foot and tyre Impressions.
Finger Prints.
Tool Marks.
Fire Arms.
Fire and Arson.
Explosives.
Questioned Document Identification.
Broken Glass.
Forensic Examination of Soil.
Texicology.
Examination of Biological Fluids.
Motor Vehicle Accidents.
Theory and Practice of Polygraph and Voice Identification.
Microscopy.
Instrumental Methods for Organic Analysis.
Instrumental Methods for Inorganic Analysis.
Manipur PSC Syllabus – Physics
Mechanics and Waves.
Geometrical and Physical Optics.
Heat and Thermodynamics.
Electricity and Magnetism.
Atomic and Nuclear Physics.
Electronics.
Manipur MPSC SA Syllabus – Zoology
Cell Structure and Function.
Systematics.
Vertebrate Physiology & Biochemistry.
Embryology.
Evolution.
Ecology, Wildlife and Ethology.
Economic Zoology.
Manipur PSC Scientific Asst Syllabus – General English
Synonyms & Antonyms.
Prefix & Suffix.
Fill in the Blanks with Suitable Article & Preposition.
Question Tags.
Tenses.
Voice.
Sentence Correction.
Comprehension.
Find out the Odd Words.
Plural Forms.
Degrees of Comparision.
Compound Word Formation.
Verb.
Adverb.
Error Correction.
Idioms & Phrases, etc.
MPSC Manipur SA Syllabus – Current Affairs
Indian Financial System.
Current Ministers & Governors.
Books & Authors.
Science & Technology.
Sports.
Capitals & Currencies.
Government Schemes.
Abreviations and Economic Terminologies.
Summits & Conferences, etc.
Manipur Public Service Commission Syllabus for General Mental Ability (Reasoning)
Symbols and their relationships.
Arithmetical computation.
Decision making.
Verbal and figure classification.
Verbal and non-verbal.
Analytical functions.
Space Visualisation.
Judgment.
Problem­ solving.
Discrimination.
Arithmetical number series.
Visual memory.
Observation.
Arithmetical reasoning.
Relationship concepts.
Differences.
Analysis.
Similarities.
Analogies.
Click here to download Manipur PSC Syllabus 2016